D irecting the manufacturing muscle of Detroit toward electronic accessories is a booming business for Rochester Hills, Michigan-based Riot Outfitters. With a meteoric rise from a brand launch at the Consumer Electronics (CES) show in 2009, Riot Outfitters returns to CES this year with products available in Best Buy retail stores throughout North America, online at BestBuy.com and RiotOutfitters.com.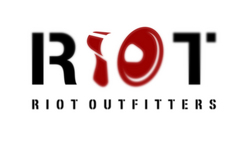 RIOT Outfitters. Made to protect and serve electronics devices.
"Riot Outfitters' mission is to protect and serve electronic devices. We are electronics enthusiasts and create our products with the customer in mind," said Don Tinsley, Chief Executive Officer of Riot Outfitters. "We're connecting with our clients through social media such as Twitter and Facebook to get their feedback and perspectives. This exchange is shared with our manufacturing and engineering team and is reflected in our design and products."
Riot recently launched their new website and online store. The new site features an impressive line of products for iPod Touch, iPhones, netbooks and a range of design forward electronic accessories.
A contributor to Riot's early success has been the strength of their partnership with fellow Detroit based Acord Products, LLC (Acord) as their exclusive manufacturer. Acord's certified lean manufacturing processes provides customers with the speed to market solutions required in today's fast paced electronic accessories business. A shared focus on quality standards for consumers that want to protect their equipment has been a winning approach for the two companies.
With the majority of electronic accessories being manufactured in Asia, Riot Outfitters and Acord are showing the tenacity of Detroit manufacturing coupled with pride in producing high quality products in the USA . All Riot Outfitters products are backed by a one year customer service warranty.
For additional media inquiries please contact:
Edward Cates
Nuance Marketing
404.551.3305